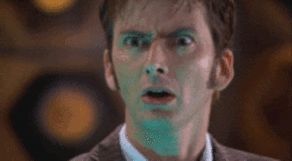 I can't do the full review right now... too upset. Can't even bring myself to rate it yet.
I will say there are things I like in this book. Infinity- Rock Star, recovering addict, and living in a bizarre, futuristic world controlled by supernatural races. Boulder, hot wolf-shifter with panty melting powers. The unkindness of ravens that follows her is unusual and a nice touch. Overall, I enjoyed the variety of characters and 'loved' to hate many of them, while being sympathetic to a select few.
There are many, many things I did not like. It's hard to describe and contradictory in a way, but I didn't like the plot. It pissed me off, it dumped information quickly, it turned down apparent (or for now) dead ends, it pissed me off (it requires mentioning twice,) and I waffled on my opinion of the book as a whole throughout my entire reading. I said it's contradictory, because usually books that create such an emotional response are good, really good. And I can't find fault with the writing style as I was still reading the book. I wanted to put it down, but couldn't. I know that's just clear as mud.
In addition to my issues with the plot, I feel character choices and personality also went hand-in-hand to adding to my hesitation to the rating. The characters themselves were interesting and enthralling, but overall I feel that Infinity's choices were 2♥ choices (if I was able to rate them.) I was growling in irritation, and yelling at my poor Kindle for Infinity to put on her big girl pants, put up or shut up, and grow a pair of cahoneys.
WTF is up with that ending? I'm not going to give spoilers except that it made me want to hurt my precious Kindle and I started spouting like a sailor in front of my family.
I'll be updating this ... when I'm able to calm down.
Edit 1/20/13 Finally have decided to give this 3♥'s. It had promise, and I wanted to like it overall despite my hang-ups. So, a solid 3 from me.
I received this book from NetGalley in exchange for a review.